Managing Volatility, Uncertainty, Complexity and Ambiguity With ERP
VUCA, or volatility, uncertainty, complexity and ambiguity, is an acronym coined by the US military that is also used in the business world.
In recent years we have seen hurricanes, tsunamis accompanied by nuclear meltdowns, economic meltdowns and now a re-freezing of cold war borders threatening supply chains and showing how important it is for manufacturers to manage VUCA.
Business leaders in a changing world understand the value of instant, reliable information and optimal visibility of all their processes, KPIs and systems at all times.
The challenge is to create systems that not only store information by department or function and allow users to extract and manipulate it as and when required, but to have this done across the entire enterprise. That includes taking account of the impact of each sub-system on all other systems. The trick is to then give executives the information that they need to make informed decisions without overwhelming them with the masses of information generated by business systems.
That is exactly what Enterprise Resource Planning (ERP) solutions should provide.
Consider the impact of VUCA across the entire enterprise:
Volatility refers to the nature of change, including the speed at which it happens. It creates sudden and profound instability within companies, creating uncertainty and anxiety.
Uncertainty is the consequence of an inability to predict behavior. There is uncertainty about the future; about demand and stock needs; about new competitors entering the market; about new government policies, etc. A lack of clarity muddles the picture and obstructs management's ability to understand and to value the threats and challenges facing them.
Complexity is created by the magnitude of the forces that confront companies. They get faced with cans of worms and apparent chaos that clouds their thinking. The challenge is to gain a sober perspective on the situation and not to confuse threats and opportunities as collectives.
Finally ambiguity is brought about by the haziness of one's reality; the potential for misinterpretation; the confusion of causes and effects. Diversity and global influences strengthen ambiguity, demanding a multi-visional approach to evaluate and to judge reality.
Businesses want uncomplicated clarity and maximum control over their entire operations.
Stock forecasting must be reliable and accurate;
Customer promises should be in-line with agreed service levels and achievable;
Product quality should be exceptional;
Predictable problems must be pre-empted and contingencies should be in place for unpredictable ones.
ERP solutions must offer them just that in spite of what VUCA and harsh reality throws at them. In a changing world, a good ERP system is expected to offer:
Increased information visibility,
Improved alignment of business operations with its strategy,
Improved financial management and corporate governance, and
Reduced business risk.
ERP should strengthen management's foresight while simultaneously enhancing its insight into the business and clear up the confusion and the chaos that VUCA brings. This will translate into organizational agility and ultimately to business success.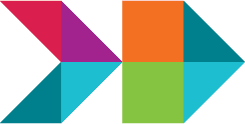 Thinking About ERP?
Learn an approach that keeps you focused on business objectives when selecting, implementing and owning ERP.